Get Home Security Today – Don't delay.
Our home alarm systems provide maximum coverage for your doors with door contacts, as well as backup power supply, pet-friendly motion detector, interior siren, keypad, control panel, and panic button.
A siren can scare off a burglar, but it can't keep you from being robbed, or stop a fire from spreading. With FORWARD's new alarm systems we've got you covered, your home will be monitored 24 hours a day, 7 days a week by police, medical, and fire services.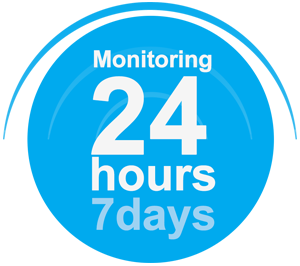 Our team of trained professionals can quickly set you up with our enhanced home alarm systems. Feel safer knowing that the most advanced UL-licensed security equipment is keeping watch over your home and your loved ones.
New Alarm System package includes:

FREE

ACTIVATION

FREE

INSTALLATION
  1 Backlit LCD keypad

  1 Transformer

  1 Interior siren

  1 Panic button

  3 Door contacts

  1 Control Board

  1 FORWARD yard sign

  1 Backup power supply

  1 Infrared motion detector

  3 FORWARD window decals

  Professionally-Licensed Installation

  24/7 UL-licensed monitoring for city services
(police, medical and fire) includes hostage/panic situations.