Severe Weather
Alerts
Heat & Smoke
Detection
Pet Smart
Sensors
Appliance
Control
Wi-Fi
Technology
Total
control

of your home

Whole-home automation can be yours today, and with so many customization options, you can fit your system around your particular needs. Do you have lots of windows? You can get extra glassbreak detectors, ensuring full coverage. Tired of switching all the downstairs lights? With the appliance modules, you can remotely control your lights from anywhere!

Every aspect of your SMART+ HOME® system, on your smartphone or computer. Call us today to customize your own personal home automation system! FORWARD, the future of home security.
888-646-0860
Talk to one of our specialists today to find the best package for you.

Bring your home to life. This color, LCD touch screen allows you to manage your home's security, HVAC, lighting, and other appliances with a simple touch.

Two touchscreen panels are better than one, but you can add up to four keypads for convenient access to your home security from any room in the house.

Go wireless with our keypads. From here, you can arm and disarm your system, or immediately contact emergency fire and police services.
Cut costs and go down a size on your carbon footprint. Our SMART+ HOME® Energy Thermostat is eco-friendly and wallet-friendly. Wireless, interactive, and controllable from your smart phone, tablet, or computer, our thermostat keeps you cool and keeps you green. We call our home security packages SMART+ because our products save you money while they protect you.
Using dual-shatter recognition technology, these detectors can monitor the sound of broken glass in an instant.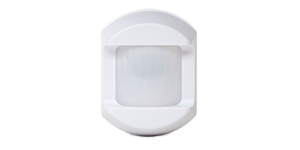 Get night vision for your home. Our motion detectors don't just detect movement –they detect body heat.
Create personalized light and temperature settings. Reducing your energy consumption has never been so easy.
Perfect for outside with wireless connection, infrared night-vision, and weatherproof body. Records and streams video at high-res 720P resolution and goes anywhere with the SMART+ HOME® PLUS system.
Designed for indoor use and monitoring, with wireless connection, high-res 720P video, and infrared night-vision. Simple and easy to install and works flawlessly with your SMART+ HOME® system.
Carrying this small device in your pocket will help you contact emergency services when you need it most.
Thin and inconspicuous, intruders won't notice this window and door alarm until it's too late.
Keyless entry into your home security system gives you quicker, easier access into your home.
Keep an eye on your home with our advanced video surveillance, viewable in real-time from your phone, tablet, or computer. Our SMART+ HOME® Cameras also allow you to remotely control the side to side pan features and up and down tilt view.
Make every room a room with a view. Also viewable from the web or by smart phone, our fixed cameras come included in our SMART+ HOME® Plus packages. You can also opt to disable remote viewing with the camera's privacy button.